December 2016 Newsletter VI
Date: 05/12/2016


Dear Customer,
HellermannTyton would like to take this opportunity to thank you for your continued support over the past year.
2016 has been a very special year as we celebrated our 50th anniversary of serving the electrical markets in Sub Sahara Africa and the opening of our new purpose built Port Elizabeth office. In addition we received the prestigious ELECTROBASE Supplier of the Year Award for the 5th consecutive year and launched our new website.
Staff End of Year Functions:
Due to our Annual Staff End of Year Functions, both Warehouse and Sales will close at 12h00 on Friday 9 December 2016. Please ensure you place your orders early to avoid any delays in processing your orders.
Annual Shutdown Reminder:
Our manufacturing facility will shut down on Tuesday 6 December 2016 and reopen on 10 January 2017. All other departments will be operational until 10h00 on Friday 23 December 2016 and will recommence at 08h00 on Tuesday 3 January 2017.
Year End Promotion:
We are very excited that our Year End Promotion kicked off on 1 December 2016 and will run until 6 January 2017. New products are added on a daily basis. To ensure you don't miss out on all these fantastic savings, please follow us on Facebook - https://www.facebook.com/HellermannTytonZA/
Annual ECA Presidential Awards 2017:
HellermannTyton was once again a platinum sponsor of the prestigious ECA Presidential Excellence Awards. This years' celebration took place on 17 November 2016 at Emperors Palace, where a total of eleven Awards were presented to companies or individuals who achieved excellence in their work during the past year.
For the third consecutive year, we have also proudly sponsored the ECA Apprentice of the Year. We would like to congratulate Malokwane Maraba who was selected as Apprentice of the Year. His prize includes a one year apprenticeship at HellermannTyton, tools and instruments to the value of R30 000 and consumables for the year.
These Awards are an acknowledgement of quality, outstanding workmanship and professionalism within the electrical industry.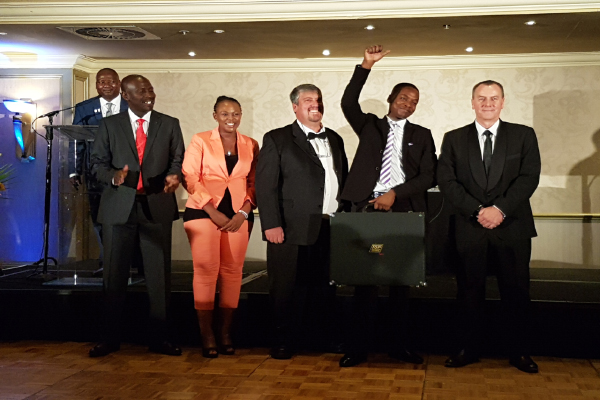 HellermannTyton Catalogues
We currently have the following catalogues available for your convenience, please click on the image to view the relevant catalogue.