June 2017 Newsletter
Date: 30/06/2017


June 2017 Newsletter
June 2017 Newsletter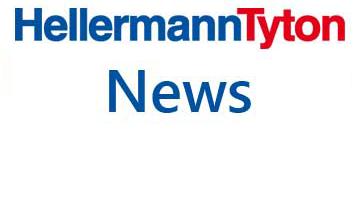 30 June 2017
Dear Valued Customer,
You, our customer are our first priority and ensuring continued customer satisfaction and service excellence is our commitment to you.
Pre-order your new 2017/2018 Catalogues NOW!
Be the first to pre-order your selection of catalogues below now!
| | | |
| --- | --- | --- |
| | | |
| Tools and Instruments | General Product | |
Upcoming Events
KITE 2017
HellermannTyton will be exhibiting at the annual KITE Show from the 26th to the 28th of July at the Durban Exhibition Centre, Kwazulu-Natal. Visit our stand D24 in Hall 1.
The KZN Industrial Technology Expo (KITE) is the regional industrial technology trade show for the KZN region, featuring more than 110 exhibiting companies and over 5,000 visitors.
Register online to attend KITE for free!
Basic Electricity Training
Free Electricity Training Course dates are available on our website and registration is now open. Please click on the relevant module to register for the course of your choice or visit our website for more information on the courses offered (includes dates).
An eventful year so far - literally!
HellermannTyton has been actively involved in many events this year which include Power & Electricity Africa 2017, NAACAM 2017, Africa Utility Week 2017 and Africa Rail to name but a few. All events have been a resounding success and our team was more than happy to interact with existing and new customers.
Soccer team and racing team
HellermannTyton has an undefeated soccer team and a top class race team. Our boys have 3 wins and 2 draws thus far, most recently winning their last game 6-1! Brad Hall has represented the race team well and we are proud to have him as our driver.
Print Shop
It is with regret that we inform you that with immediate effect, HellermannTyton's Print Shop has closed. We will honour any outstanding orders but no new orders will be accepted.
Thank you for all your support.
We will continue to offer the full range of printers and accessories to cater for all your needs.
Going live with our new ERP system
The final countdown has begun... We are a couple days away from the launch of our new ERP System, Sage X3. We would like to take this opportunity to thank all those involved for their tireless efforts in getting to this point and ensuring a smooth transition for all of us.
Did you know?
Unlike standard lugs, XLPE lugs do not have an inspection window therefore preventing water ingress.
Kind Regards,
Andrew Edwards
National Sale Manager