Dust Covers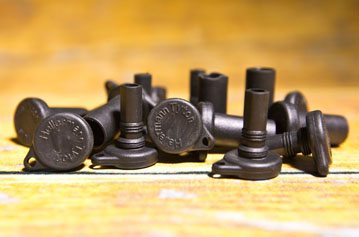 Solar panel manufacturers and Installers would be pleased to learn about the high quality male- and female dust covers designed and manufactured at the HellermannTyton South Africa premises in Johannesburg.
We are one of nine state-of-the-art manufacturing facilities in the HellermannTyton group worldwide which manufacture a wide range of quality Cable Management Products for all industries.
These products include amongst others; cable ties, cable numbering systems, convoluted tubing, non-metal wall- and cable junction boxes and various components for most industries.
Being a leader in the field of cable management systems, HellermannTyton has now also identified a mutual and very unwelcome enemy currently causing irrecoverable damage in both time and money in the solar industry.
Our ever growing product portfolio for the PV industry has been stretched to new horizons with the design and manufacturing of the new male- and female dust cover sets.
These covers are manufactured from a flexible and durable material and are compatible to the standard MC4 (Type) PV cable- and panel mount connectors. Both the design and manufacturing of these dust covers are done in-house to the highest standards in raw material and workmanship effectively preventing unnecessary ingress of dust.
Not only has these dust covers been manufactured to perfectly fit the application with the highest possible quality, but careful consideration has also been given to the contractor's concern regarding the actual cost
The following points state the obvious regarding the value of the products:
Locally designed and –manufactured. This creates job opportunities and increases the percentage local content for all projects.
Exceptionally well-priced for the industry
Shorter delivery periods.
Available quantities accommodate both the smaller rooftop industry and large solar farms.
The benefits of using these dust covers for PV cable- and -panel mount connectors are therefore quite evident:
Prevents unnecessary cleaning and possible damage of the male- or female PV pin due to dust ingress.
Prevents possible hot connections due to damaged connectors.
Cost saving - Dust covers are re-usable.
The O-Ring on the female connector is protected and therefore retains its IP rating and safety principle against dangerous DC arcing.
Avoids unscheduled maintenance and repairs.
Protection for any unused panel mount-and-cable connectors.
Dust cover can be secured to the connector if required.
Complemental products include:
| | |
| --- | --- |
| | |
| Part Number : DCOVERF100 | Part Number : DCOVERM100 |