Automotive Catalogue

HellermannTyton provides standardised products and solutions, specially customised and optimised for the needs of the automotive industry.This includes cable ties, heat shrinkable tubing, braided sleeving and identification systems, together with the relevant application tooling. In addition to the "classic" cable tie, HellermannTyton also develops and produces many fastening systems, specifically created for the rigorous demands of the automotive industry.
Initial design concepts - prototype molds/runs - full platform serial production.
Global manufacturing sites & tool rooms with injection molding tonnage to handle almost any range of product:
Ranges from 50 Tons to 1,000 Tons throughout the globe.
Various sites with 200T, 250T, 400T, 500T, & 800T +
Four global HT tool rooms for mold making as well as global tooling vendors.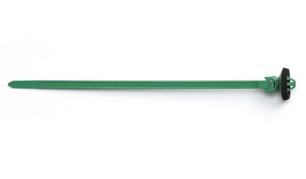 Cable fastener which is specifically developed for the automotive industry for final car door assembly.

• Its arrowhead design ensures easily fitting
without additional tools

• In combination with a black foam rubber seal
the plastic disc protects against the ingress of
water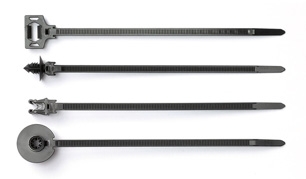 HellermannTyton one-piece-fixing-ties cover 90 % of main circuit applications in a car.

• For attaching two cable ties to one weld stud

• For applications, which require a particularly
high tensile strength, e.g. in the production of
heavy-duty vehicles

• For quick and easy mounting on edges

• "Soft push" mechanism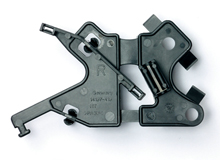 Double clip that holds three tubes for the brake and antilock brake sensor and CDC on just two-point fastening points on the rear axle.


• Its arrowhead enables fast and easy mounting

• The brake tube is easily assembled with a
simple push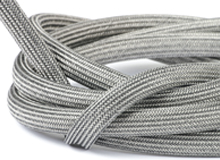 Braided sleeving for secure bundling of cables and wiring in applications, where the movement of engine components or high temperatures are a key factor.

• Resistance to heat and abrasion

• Isolation