History
HellermannTyton can not only look back over 80 successful years, but it also has high hopes for the future. Innovation has been a traditional part of our modern company for a long time now.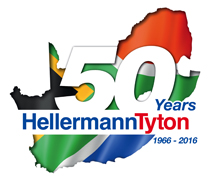 HellermannTyton South Africa is celebrating its 50th anniversary.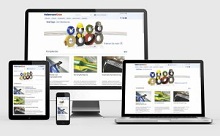 New responsive web design
Introduction of a new, cleaner website design that is modern and responsive no matter what device you use whether desk top, laptop, tablet or mobile phone on any device the information is displayed optimally.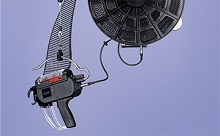 Launch of the automatic cable bundle system Autotool AT2000 CPK.
Further developed in close cooperation with customers, the electronically operated tool provides processed automatic bundling on a larger scale.

New branches opened.
In the Polish District Słupca our twelfth production facility for high-quality injection molding products went into operation.
In the UAE we opened a subsidiary responsible for customer service in the Persian Gulf region.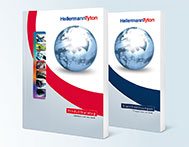 Tailored to fit your professional needs: Our two new catalogues are already available for customers in Germany, Austria, Sweden, Finland and the Netherlands!

1. Product Catalogue 2013/2014 including new product highlights for electrical installation professionals.
2. Industry Solutions 2013/2014 featuring specialised product solutions for industrial sectors.

Advantages at a glance:
- tailored product portfolios
- simple product selection - order direct from catalogue
- user-friendly, clearly structured and self-explanatory

Discover more than 60,000 products for perfect cable management!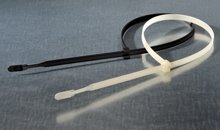 Worldwide launch of the Q-Series, a systematic and clever cable tie solution.

The open head and the potential for pre-locking make this solution widely popular.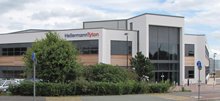 HellermannTyton moves into its new environmentally friendly production plant in Plymouth.

The new building runs on renewable energy sources such as solar power and rainwater.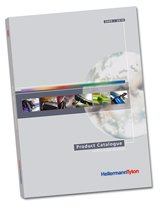 With 57,000 items in its product portfolio, HellermannTyton continues to set standards when it comes to innovation and quality.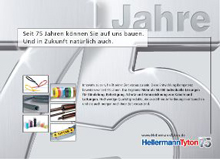 The company celebrates its 75th anniversary in Germany.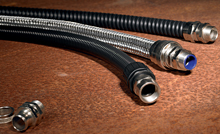 Addition of HelaGuard to the product range.

HellermannTyton expands its extensive range of cable protection products with the addition of versatile HelaGuard plastic and steel conduits plus matching connections and accessories.

Establishment of HellermannTyton Poland and HellermannTyton Russia.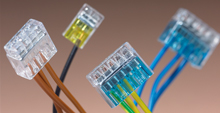 Market launch of the HelaCon wire connectors.

HellermannTyton expands its portfolio to include connector technology with the HelaCon range.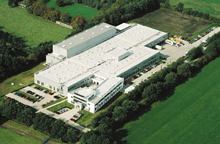 Development of the high rack warehouse in Germany.

With storage space for more than 15,000 pallets and 10,000 containers, HellermannTyton has an efficient logistics system. And it is still growing, with space for more than 20,000 containers today.

HellermannTyton now forms part of Doughty Hanson & Co Ltd.


The product range covers more than 50,000 item numbers.

HellermannTyton is one of the leading providers of products for bundling, fastening, labelling and protecting cables and lines.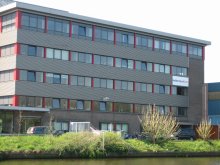 Establishment of HellermannTyton BV in the Netherlands, operating in Belgium as well as in the Netherlands.

With the establishment of HellermannTyton BV in January 2005, the group is now present in 32 countries worldwide.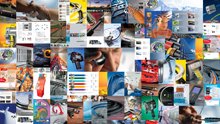 Introduction of a global marketing database.

The efficient production of catalogues and brochures for our customers in 18 languages.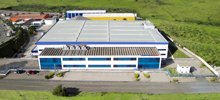 Opening of new production site in Jundiai, Brazil.


HellermannTyton becomes a global brand.
All companies trade under the name HellermannTyton.
The company is now present in 29 countries worldwide.


Establishment of HellermannTyton Denmark at Hedehusene near Copenhagen.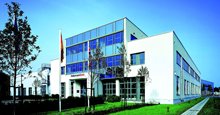 The German site is rebuilt in Tornesch, Schleswig-Holstein, featuring production facilities, administration and a central distribution hub. The fully automated high rack warehouse has storage space for 4,500 pallets and up to 5,000 containers. Today, there is storage space for more than 15,000 pallets and 20,000 containers.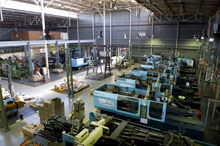 Acquisition and opening of the production facilities in Johannesburg, South Africa.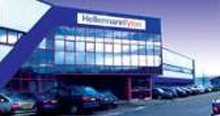 With the acquisition of HellermannTyton Data, the company's expertise is extended to include data and network technology.

Start of international change of name to HellermannTyton.

HellermannTyton is now present in 27 countries worldwide.
In Germany, the company is renamed to HellermannTyton GmbH.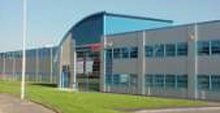 Opening of production facilities in Manchester, UK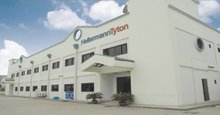 Establishment of production facilities in China and opening of Argentinian sister company in Buenos Aires.


Due to the acquisition of our Austrian and Spanish distributors, HellermannTyton now has its own sales facilities in Vienna and Madrid.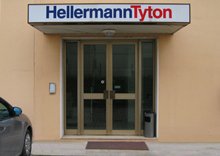 Acquisition and establishment of Hellermann Italy in Limena.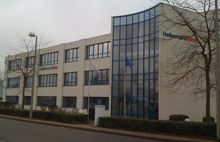 Opening of production facilities in Trappes, France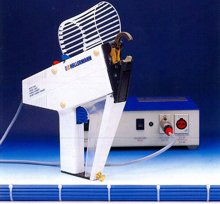 The company starts automatic cable tie processing.

The first fully automated bundling system, "AutoTool" is launched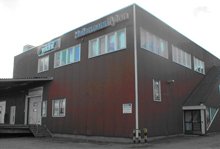 Establishment of Hellermann Finland in Vantaa, near Helsinki.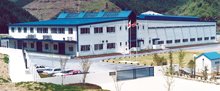 Opening of production facilities in Hyogo, Japan.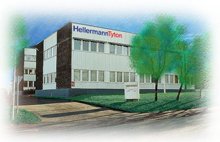 Establishment of Hellermann Skandinavia AB in Stockholm, Sweden.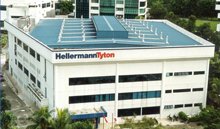 Opening of Hellermann Singapore.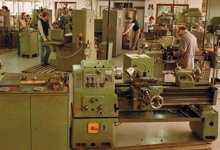 Establishment of Hellermann Engineering.

Customized engineering services lead to thousands of new products produced by the company over the years to come.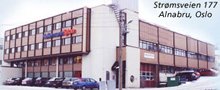 Acquisition and establishment of Haugerud AS in Oslo, Norway.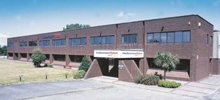 Opening of production facilities in Plymouth, UK.


Tyton Corporation of Japan is established as a joint venture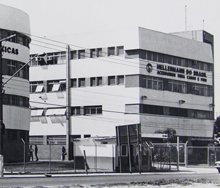 Establishment of Hellermann Brazil in São Paulo.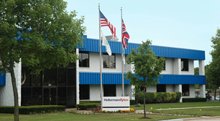 Establishment of Tyton USA in Milwaukee, Wisconsin.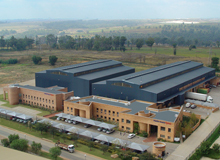 HellermannTyton South Africa was founded in 1966. The head office and factory is strategically located in Johannesburg and there are stocking branch offices in Durban, Port Elizabeth and Cape Town.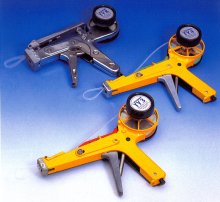 International launch of the "Tyton system":
A process for bundling cables in the endless system.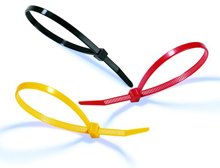 Start of cable tape production in England.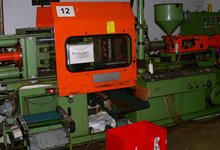 Production of injection moulding parts.

Start of production of injection moulding parts in Germany.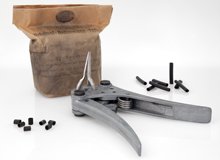 First product innovation

Used for insulating damaged house wiring, the growing demand for rubber valves inspires Paul Hellermann to devise one of the first great product innovations: The "Hellermann bush". The Hellermann three-pronged expansion sleeve applicator tool is developed to aid assembly.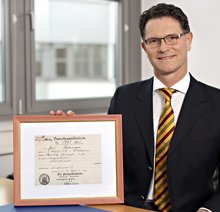 Establishment of Paul Hellermann GmbH in Germany.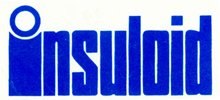 The Emery family establishes the Insuloid Manufacturing Company Ltd. in Manchester, UK. The company produces insulation for bus bars.

Do you have any questions? Please click here to send us your questions. We will answer your request as soon as possible!