Food and Beverage
Innovative products and solutions for the food and beverage industry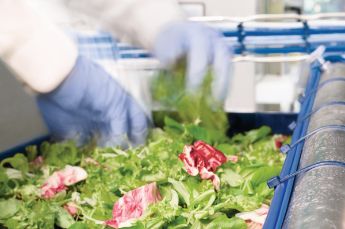 Wherever foreign objects might enter the food processing chain, it is crucial to use materials that are easily detectable in the production facility. Many food and beverage products on supermarket shelves are household names and their brand reputation depends on assured safety and hygiene processes.
Contamination of food or beverages with foreign objects is a concern of all food processors. It can lead to costly production losses. But even graver, it can damage your reputation and brand and, worse still, threaten the lives of your customers.
HellermannTyton provides innovative products and system solutions for the food and beverage industry. The extensive product portfolio reflects our long-standing industry expertise. We offer metal content products that are simple to detect, making an important contribution to quality management.
Our metal content portfolio is ideal for applications in a wide variety of food and beverage sectors, including beverage production and filling, baking, meat processing as well as in dairy production.
Our contribution to your quality assurance: If a batch has been contaminated by a foreign object, quality has already been compromised. The high quality and reliability of our cable management solutions minimizes the risk of contamination to consumers and proactively contributes to assuring the quality of your food and beverage operations.
Related Products
Cable ties for food industry, detectable MCT50L
Features

Total metal dispersion throughout the tie
Can support quality assurance in the production of food
Blue colour for easy visual detection
Greatly reduces risk of contamination
Magnetic and X-Ray detectable