Lifetime Warranty
For most tools and selected instruments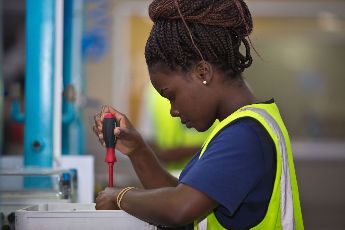 HellermannTyton carries a Lifetime Warranty on most tools and selected instruments. If any product is found to be defective or faulty, HellermannTyton will, at their sole discretion, repair or replace the affected product. This warranty does not cover batteries, fuses, or the neglect or misuse of products within abnormal conditions of operation as well as the wear of consumable products.
HellermannTyton products are warranted to be free from defects in material and workmanship at the time sold by us but our obligation under this warranty and that of the reseller is limited to the replacement of the product, and neither we nor the reseller are bound by any other warranty, expressed, implied or statutory.
Under no circumstances are we or the seller liable for any loss, damage, expenses or consequential damages of any kind arising out of the use or inability to use these products. All are sold with the understanding that the user will test them in actual use and determine their adaptability for the intended uses.
Please note that although the warranty covers most tools it does not cover all hydraulic and battery operated tools such as gas solder irons where regular maintenance is required. Any software that may come with the tool or instrument does not fall under the warranty either.
List of Instruments and Tools under lifetime warranty
List of Instruments
List of Tools