Renewable Energy
Whether you're looking for the right cable ties, flexible marking and identification devices or complex systems for the tool-assisted assembly of cable ducts, HellermannTyton provides comprehensive cable management solutions for your PV needs.
We offer an extensive product portfolio for the solar industry - HellermannTyton is able to develop the perfect solution for your needs from concept to completion. For example, we have developed the MiniEdgeClip mount for projects where customers require panels with low height and particularly narrow edges.
Durability Pays Off - When choosing materials and building made-to-measure cable management solutions for the renewable energies sector, we have one overriding aim: durability. As a result, your maintenance expenses – and therefore your operating costs – are kept to a minimum while the operational stability of your solar plant rises.
Easy to Install on Solar Panels: Renewable Energy Protection Solutions - Protect PV connectors against the ingress of dust and water with the HellermannTyton Dust Cover Range. Not only have these dust covers been manufactured to perfectly fit the application with the highest possible quality, but careful consideration has also been given to the contractor's concern regarding the actual cost.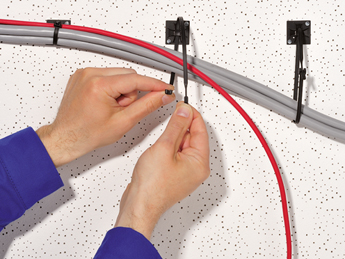 UV Stabilised Cable Ties - Locally manufactured UV Stabilised PA6.6 material for additional protection against UV radiation.
Products designed to withstand the harsh PV environment - We offer products with excellent UV resistance. Take the polyamide PA11 cable tie, for example, which has been specially developed for solar plants. Maintenance costs are kept to a minimum due to the long-lasting nature of our products. Our solar labels, for example, have been proven to last for up to 10 years.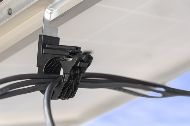 Photovoltaic Connectors - We offer Panel Mount Connectors, Cable Connectors and Branch Connectors.
Solar Test Instruments and Tools - HellermannTyton offers a full range of quality Test Instruments and Tools specifically designed for the Solar Industry.
String Combiner Boxes - HellermannTyton offers a tailor made String Combiner Box (SCB). Based on customer requirements, we will design and manufacture the SCB according to internationally recognised standards using approved components from local and international supplies.
NEC Requirements - Any electrical installations carried out is subject to the NEC (National Electrical Code). This standard governs the setting of operating voltages and stipulates how different kinds of cabling, fuses, and plugs can be arranged, connected, and fitted. First published in 1897, the NEC is updated annually. HellermannTyton has created an ingenious and ready-to-use labelling system that satisfies all NEC requirements pertaining to the solar energy industry.
TRAINING - NEPOWORX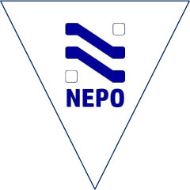 Nepoworx is an accredited renewable energy training institution with the South African Photovoltaic Industry Association (SAPVIA), QCTO and ECSA that offer solar PV (installation and designer), energy efficiency and renewable energy finance courses.
Nepoworx Courses
Course Guide:
| | |
| --- | --- |
| 1. Beginners/Intermediate Level | 2. Professionals |
| | |
| | |
| | |
| | |
| | Energy Efficiency Technician |
| | Solar PV Designer Software for commercial and industrial projects |
Please visit Nepoworx.com to find out more about these courses.