Marking without effort with the new TAGPU LOOP identification tags
How to save time and costs in the future
TAGPU LOOP are designed for marking cables and wires up to a diameter of 2.8 to 35 mm. The tags are installed on the bundled goods without applying a cable tie. The specially designed locking mechanism allows very flexible use, saving time and costs.
If you do need to install the TAGPU LOOPs vertically on the bundled material, they can also be fastened with a cable tie. This additionally ensures an even firmer hold.
The TAGPU identification tags are designed for applications in harsh environments as well as ideal for indoor and outdoor use. The reason for this is the particularly resistant material polyurethane.
Lastly, we recommend printing the tags with a laser beam or thermal transfer printer. This way you are and remain flexible in the design of your individual marking - only additionally a little bit faster. TIPTAGPU LOOPs are available in yellow, red, blue and white.
Check out how it works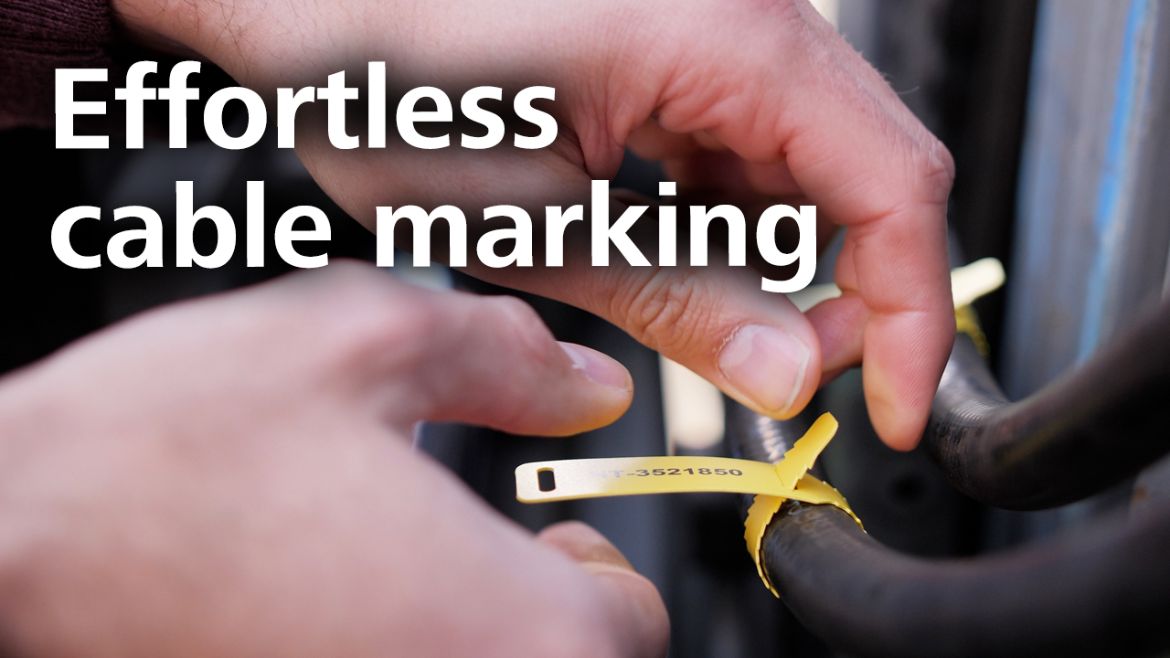 All advantages at a glance:
Flexible and easy to use
In addition to the different colors already shown, the TIPTAGPU LOOP is supplied in ladder format. This way we ensure simplicity in printing as well as application: print tags, take them out, fix them, and the marking is ready. If the fit on the bundle is not tight enough for you or you need a vertical solution, simply install a cable tie in addition.
All information at a glance
We have summarized all the advantages of the new TIPTAGPU LOOPs for you once again in a handy PDF document.
Feel free to use it for your individual needs.
Contact us
Simply fill out the form below with your details. We will contact you as soon as possible.